Welcome & Guestbook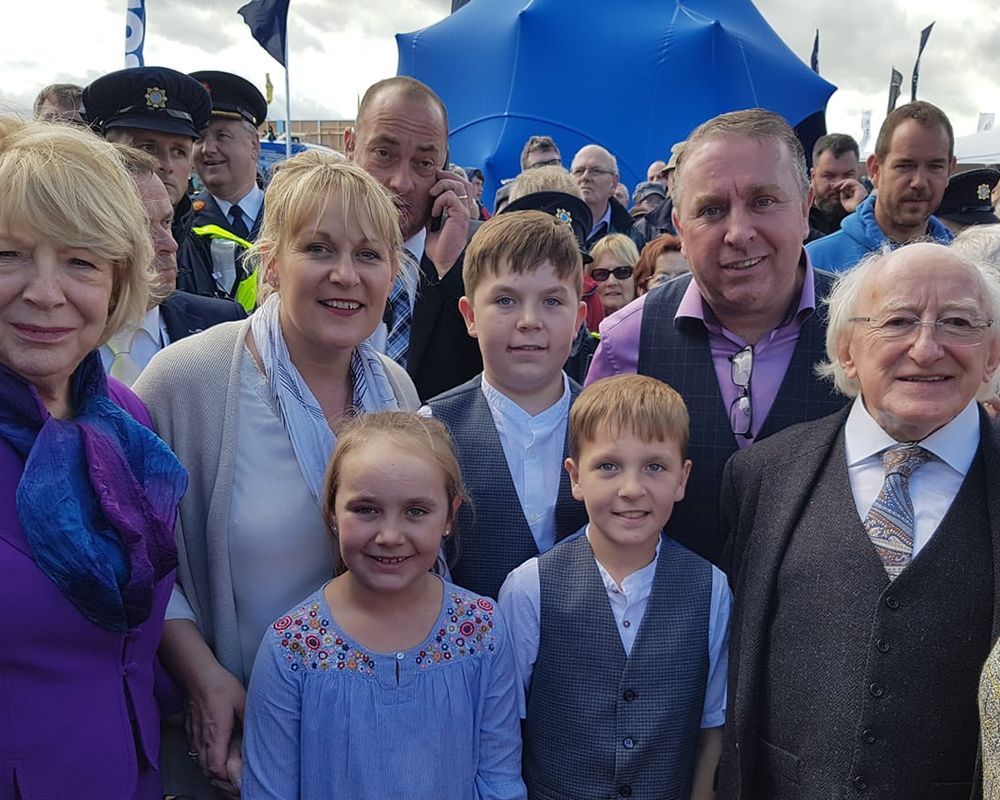 OFFICIAL HOME of the WRAFTER FAMILY BAND
Peter, Noreen, and their three children; Conor, Thomas, and Aimee, all live in the beautiful little village of Kilbeggan, in Westmeath in the Irish midlands. After first coming to public attention with their performance of 'The Blarney Stone' on The Late Late Show back on St. Patrick's night in 2017, the Wrafters have gone on to appear on Irish television on several more occasions to date, as well as supporting some of the biggest names in Irish entertainment along the way. 
This family fivesome have opened shows for artists the calibre of Nathan Carter, Finbar Furey, Johnny McEvoy, The High Kings, The Fureys, George Murphy, and The Three Tenors (Ireland). They've also appeared on two seasons of the TG4 series Realta Agus Gaolta - going all the way to the final in 2019.And, as Ireland settled into life with CoVid 19 in 2020, the family performed 'live' on RTE 1's Today show via Skype from their own hallway!
On top of all that, it's been the family's honour and privilege to perform in Leinster House - the seat of government in Ireland - in December of 2018 and again at Christmas in 2019, at the invitation of the Ceann Comhairle and the respected Irish charity, Trocaire. Indeed, December of 2019 also saw the Wrafters strike up a tune in the famous G.P.O. building in Dublin, where Ireland as a nation famously struck out for freedom during the Easter Rising of 1916. 
'THE FIRST VERSE' is the title of the family's debut EP, released in November of 2019, and celebrated with two very special - and sold-out - concerts at the Tuar Ard theatre in Moate. 
While the world as we knew it is certainly on 'pause' at the moment, 2020 and beyond still holds a very bright future for the Wrafter Family Band. 
'Verse Two' is well underway now, and we hope you'll be able to join the Wrafters for a song or two somewhere along the way. 
So, until we meet, or meet again...take care! 
#TeamWFB
P.S. And don't forget, you can follow The W.F.B. on social media, too. Just click on the icons underneath the menu on the top-left hand side of this page. 
THANK YOU FOR ALL OF YOUR SUPPORT!